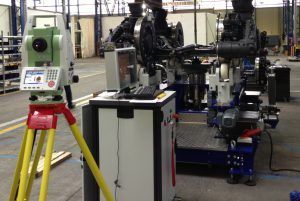 You have the know-how for maintenance, repair or reworking of track vehicles, but only a low throughput of vehicles or needed repairs. In this case, the acquisition of many measurement systems for different measurement tasks is not economically viable. In addition to the acquisition costs, there are re-calibration costs for measuring systems and regular staff training is a requirement for the execution of compliant measurement tasks.
If this is the case we should get to know each other!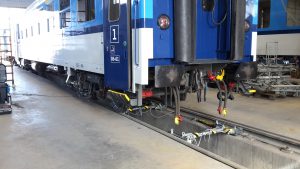 We offer comprehensive services related to the measurement of track vehicles, car bodies, bogies and other objects (e.g. bogie frame, etc.).
We can cover the entire subject area with our existing in-house measuring equipment, these include:
Wheel contact force measurement
Corner force measurement
Car body geometry measurements from partial to full measurement
Bogie measurements in the bogie-pressure test stand (for suburban trains; subways and trams)
Geometrical measurement of components (e.g. bogie frames)
Depending on the task, we are able to offer measurements for each sub assembly up to complex vehicle measurements.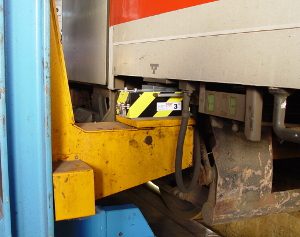 We follow all the necessary processes, formats and codes required by law. Our measurement systems have been developed in accordance with the applicable regulations and approved by accredited testing laboratories. The measuring equipment used by us is constantly within the required monitoring parameters according to DIN 27201-9. Through regular training, seminars and refresher courses, our employees are experts in the execution of all measurement tasks, adhering to the relevant regulations and test procedures all of which are supported by the appropriate certifications.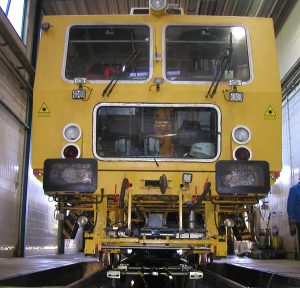 We prepare the data in accordance with your requirements and to the relevant regulations. Our services are performed in a timely manner and follow a strict quality control process. Reporting and on request additional services such as custom data analyses are also among our services.
It's not just in Germany that our professional and well trained workforce are able to cater for your requirements but also in Europe and around the globe.